Tennessee American-Chinese Chamber of Commerce
Networking and International Business Experience Sharing Meeting
Tues. November 16, 2021 6pm-8pm
Dynasty Super Buffet, 5433 Nolensville Pike, Nashville, TN 37211
RSVP: John Mickner, This email address is being protected from spambots. You need JavaScript enabled to view it., 231-920-2366
Cost: Members $10, non-members: $20
Annual TAC3 membership is $100 - Sign up for membership and get dinner free
Don't wait...register today at www.tac3.org
Go Around the Room- Self-Introduction
Presentation/discussion:
"Seeking common ground in U.S. China trade"
Guest Speaker Ming Wang, M.D. PhD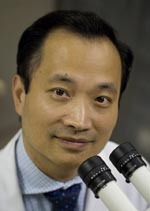 In this presentation, Dr. Wang will discuss what the two superpowers of the 21st century, U.S. and China, have in common, in history, culture, sport, people, custom, food, economy, religion and other areas. He will analyze the mutually beneficial trade opportunities, including for Tennessee. Dr. Wang firmly believes that while ideological differences do exist between the world's #1 and #2 powers, it is in the seeking common ground that we do share, particularly in trade and economic exchange, that will help improve living standard and quality of lives of people of these two great nations. The film "Sight" is based on Dr. Wang's autobiography as an immigrant "From Darkness to Sight", co-starring Greg Kinnear.
Hosted by TAC3, Music City Insurance and Finance, John Morse-First National Bank of Middle TN
TAC3 Board: Nelson Boren, Tim Cummings (AV and IT), Hsing Liu (Marketing), John Mickner (COO), John Wang (President), Ming Wang (Honorary President).
Partner chambers: Tennessee Immigrant and Minority Business Group-TN-China Network